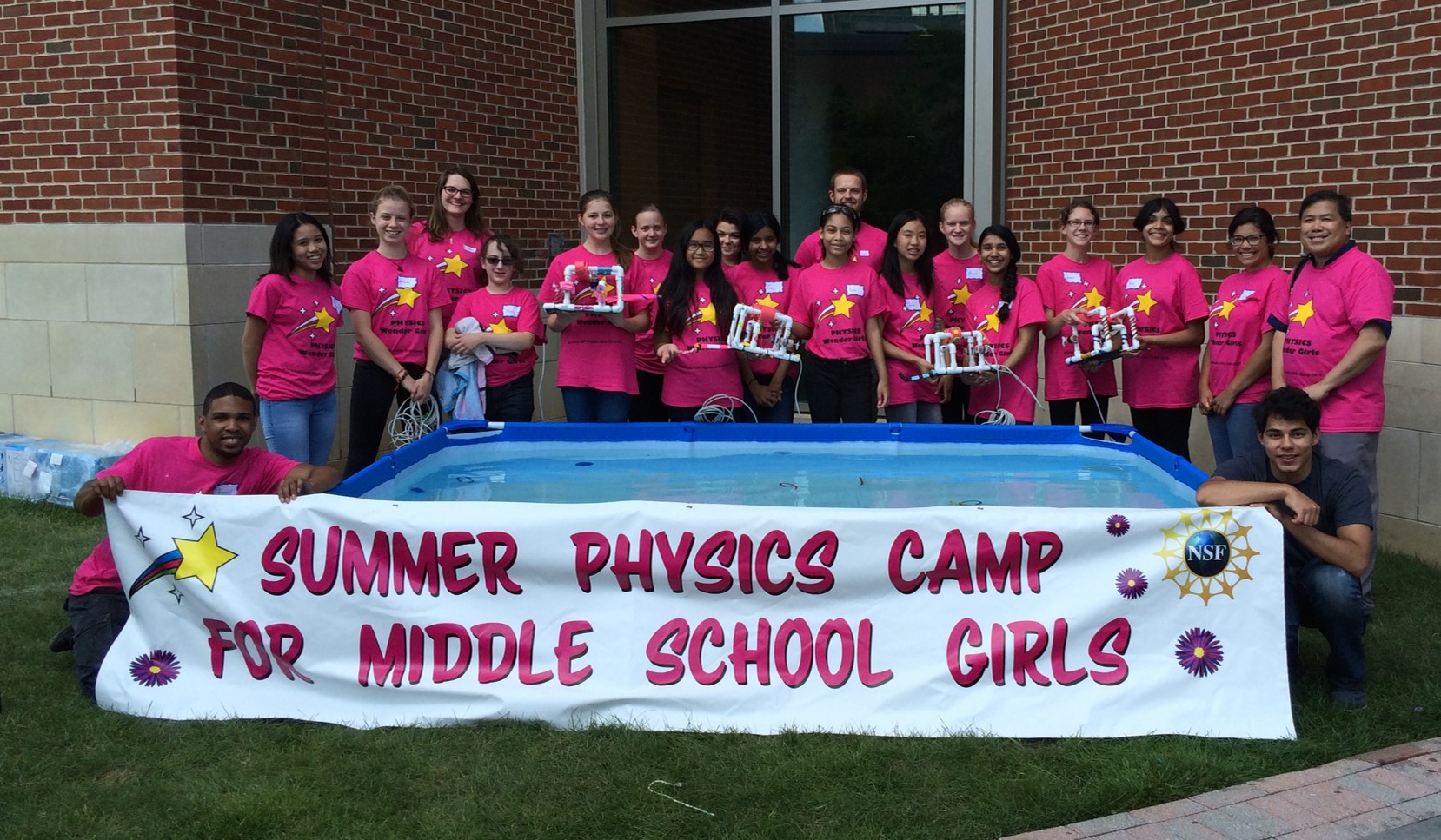 Encouraging girls in STEM
Physics Wonder Girls!
After three years of success in Indiana, the Physics Wonder Girls Camp—a free, NSF-funded STEM camp for middle school girls—has come to the campus of the University of the Sciences in Philadelphia!  This day camp aims to sustain the interest of middle-school girls in science through hands-on physics demonstrations, experiments, physics-based games, and career talks, during which campers are mentored primarily by female physics students. Students in the Philly-South Jersey area are nominated by their science teachers, and a small, specialized cohort of 12 campers is selected based on science grades and a short essay. Campers experience three intense days of project-building, physics demonstrations and experiments, and interactions with female scientists. The capstone activity is a Girls' Physics Show, during which participants present their work to friends and family on the final day of camp. Physics Wonder Girls attracted the attention of Philadelphia's ABC Network Channel 6 News, which featured a two-minute segment about the camp on its primetime newscast, with a viewership of 8 million people. The camp has also received national attention through the national Society of Physics Students and is registered with The Connectory, a popular portal for STEM program offerings. The Physics Wonder Girls camp is the brainchild of USciences Physics Professor Dr. Roberto Ramos. The idea for the camp was inspired by Ramos' daughter, Kristiana, who is interested in math and science and has strengthened Dr. Ramos's commitment to advancing the role of women in STEM. The camp is part of the broader impact activities related to Dr. Ramos' superconductivity research grant from the National Science Foundation.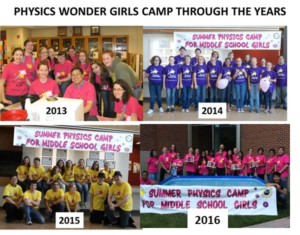 Physics Wonder Girls Camp: Going strong after four years!

The unique camp attracted the attention of Philadelphia's ABC Network News 6, which sent a team to interview campers and the camp's founder Dr. Roberto Ramos.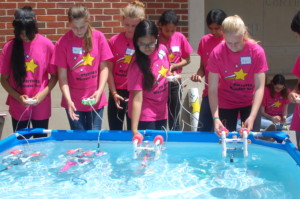 Campers built and tested submersible remotely operated vehicles (ROVs), and then competed to perform various underwater tasks with their ROVs, such as picking up the greatest number of floating rings. Girls learned to use power tools, soldered circuits, designed and assembled their submersibles.
SHARE THIS POST: