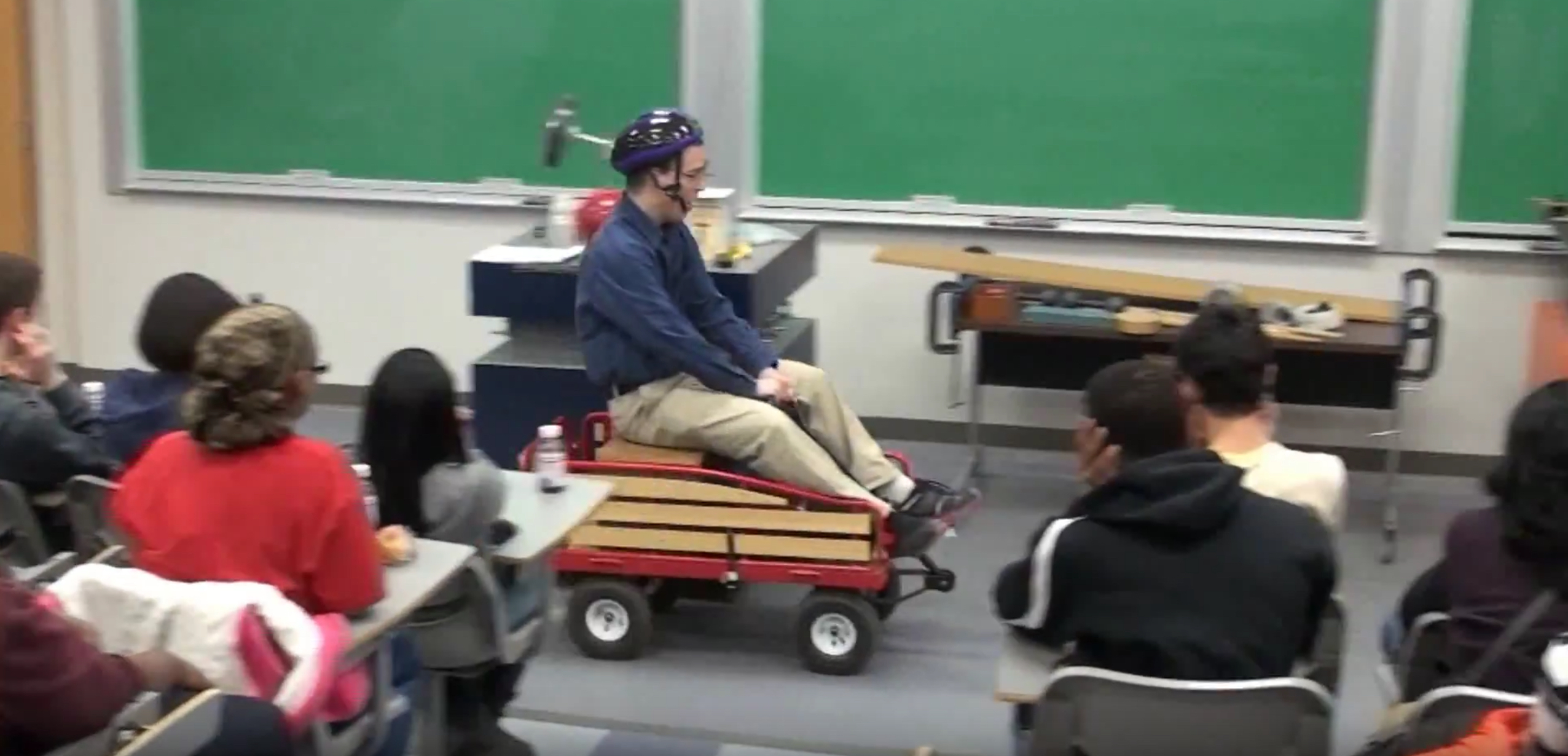 Physics Demos
We Blinded Them With Science!
The Investing Now program at the University of Pittsburgh strives to stimulate, support, and recognize the high academic performance of pre-college students from groups that are historically underrepresented in science, technology, engineering and mathematics majors and careers. As part of the program, students attend hands-on science and engineering workshops. This video showcases the highlights of Jeremy Levy's physics demonstrations for Investing Now, through which students explore Newton's laws of motion, optical phenomena, and the excellent effects of liquid nitrogen on cream and sugar. (The somewhat less excellent effects of a liquid nitrogen tank on a rapidly accelerating physics professor with no brakes can be observed in the companion video, "Physics Demo Fail: Newton's Third Law.")
: Physics Demos
: 4904027
: understand if I edit this post at any time the content will be resubmitted for review and approval.
: By checking...
SHARE THIS POST: