FUNSIZE RESEARCH
Posts showcasing the wonder, beauty, and potential of cutting-edge materials research—freely contributed by physicists from across the country. (Funsize Physics is not responsible for any minds that are blown.)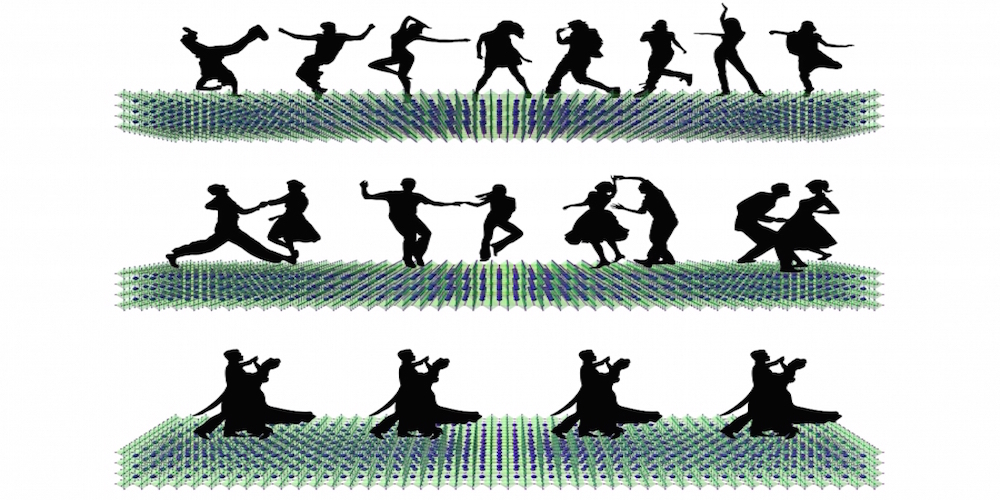 Superconductors
Superconductors are materials that permit electrical current to flow without energy loss. Their amazing properties form the basis for MRI (magnetic resonance imaging) devices and high-speed maglev trains, as well as emerging technologies such as quantum computers. At the heart of all superconductors is the bunching of electrons into pairs. Click the image to learn more about the "dancing" behavior of these electron pairs!


02/06


Laser pencils on magnetic paper
Instead of pencil, paper, and eraser, we can use combinations of lasers and magnetic materials to write, read, and and erase information by varying the temperature and magnetic field. Here we apply our laser "pencil" to magnetic "paper" to write the letter "N" (Go Cornhuskers!!). This technique allows us write, erase, and rewrite tiny magnetic memories like those found in your computer hard drive and other devices, using a precise, non-contact tool. Click to learn more about how it works!