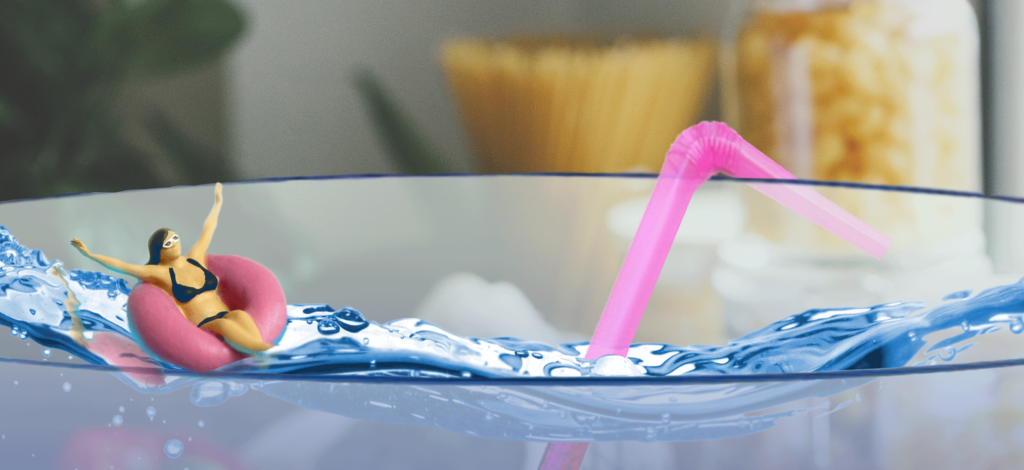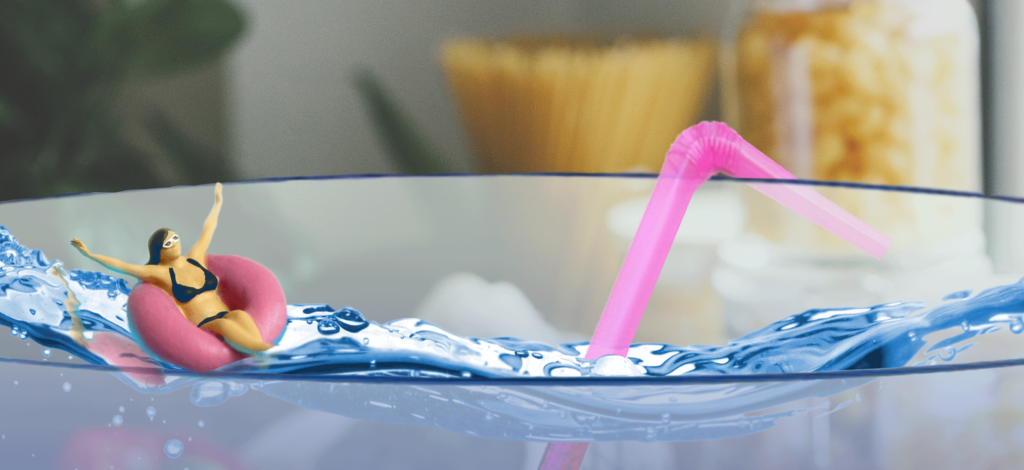 Nanoscale fluid mechanics
We think we're pretty familiar with how ordinary liquids behave, but it turns out that some of the basic things we know are no longer true when we look at these liquids on short enough length scales and fast enough time scales. The liquids start to behave more like solids, pushing back when you push on them, and slipping across solid surfaces instead of being dragged along. Click to ride the tiny-but-mighty new wave of nanofluidics!
DO try this at home! Experiments and activities field-tested by our contributors.

Use a laser pointer to measure the thickness of your hair!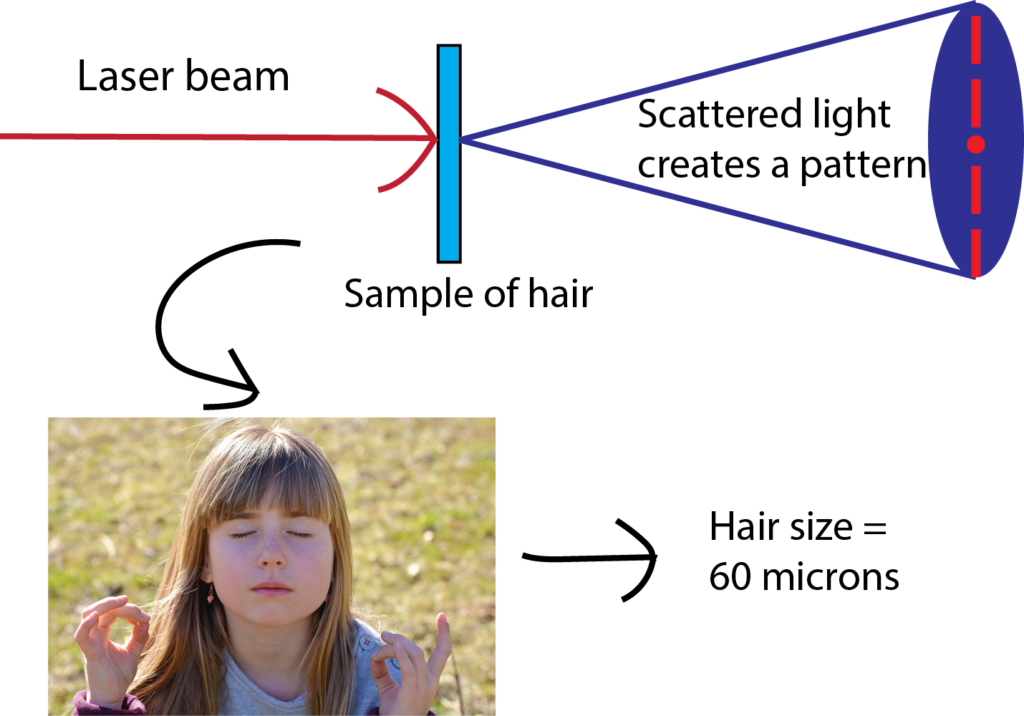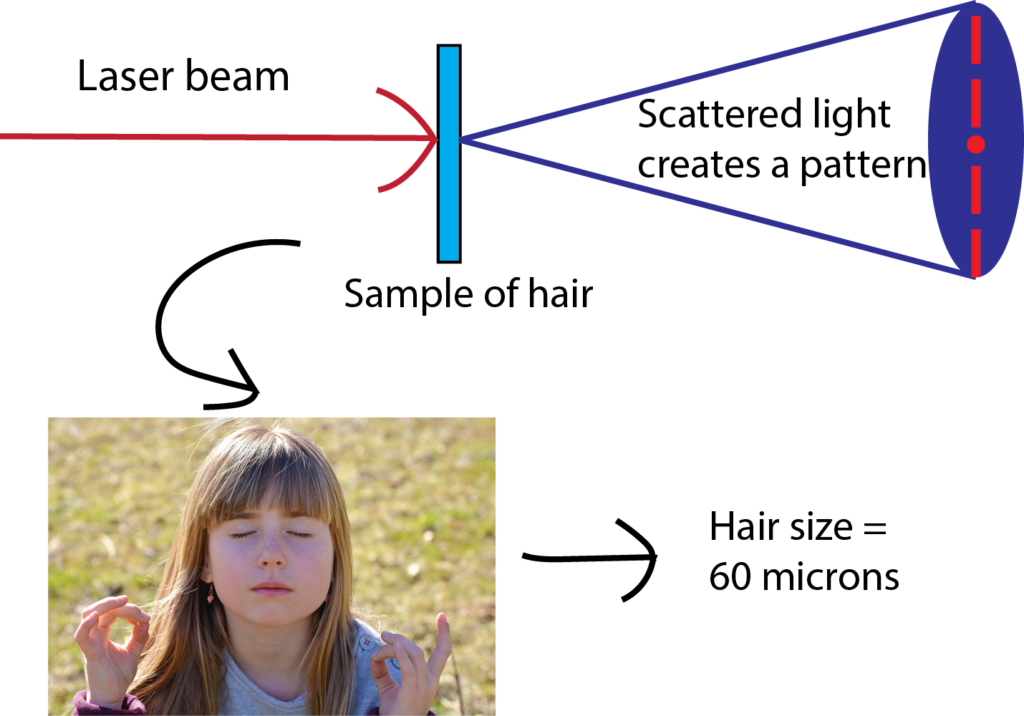 Light scattering and diffraction
Have you ever wondered how scientists can accurately measure the size of very small objects like molecules, nanoparticles, and parts of cells? Scientists are continually finding new ways to do this, and one powerful tool they use is light scattering. When an incoming beam of light hits an object, the light "scatters," or breaks into separate streams that form different patterns depending on the size of the object. This incoming light might be visible light, like the light we see from the sun, or it might be higher-energy light like X-rays. The light from commercial laser pointers, it turns out, is perfectly suited to measure the size of a human hair!
Your illustrated guide to the secret lives of atoms. We put the "fun" in "fundamental" science!
What is Viscosity?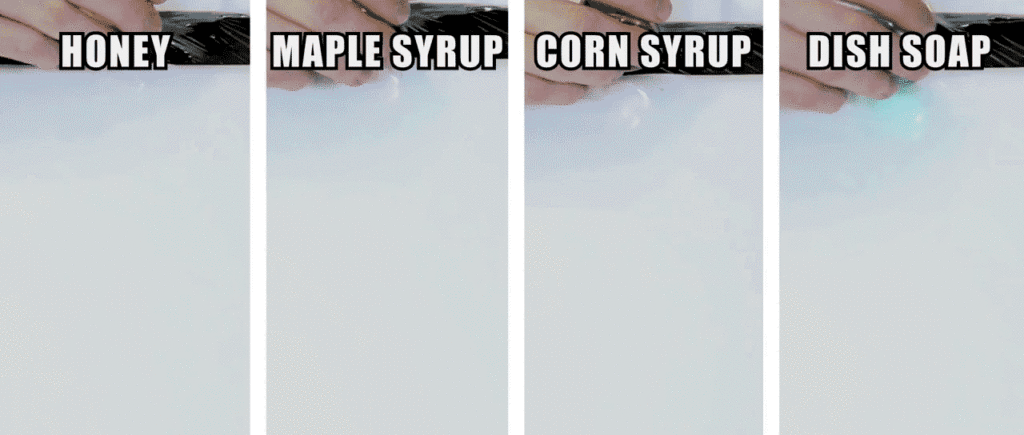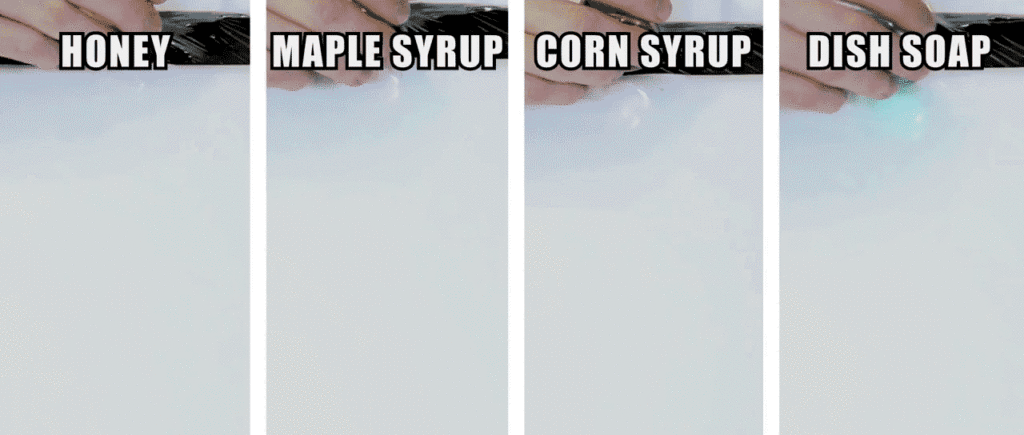 Honey pours slower than water, but why?
The term may be unfamiliar, but we all have a sense for viscosity. We often think of it colloquially as the "thickness" of a fluid. It's the property that makes honey pour so differently from water. Fluid dynamicists – scientists and engineers who study how liquids and gases move – tend to think of viscosity in terms of a fluid's resistance to flowing or changing its shape.
Contributors
Our contributors are active researchers who want to share their discoveries with science enthusiasts of all ages.
Subscribers
Inside everyone there's a scientist waiting to break out. Unleash your inner science nerd with Funsize Physics!
Signup
Enter your information below to receive notifications when new articles are published!