Laser memory
Instead of pencil, paper, and eraser, we can use combinations of lasers and magnetic materials to write, read, and and erase information by varying the temperature and magnetic field. Here we apply our laser "pencil" to magnetic "paper" to write the letter "N" (Go Huskers!!). This technique allows us write, erase, and rewrite tiny magnetic memories like those found in your computer hard drive and other devices. Click to learn how it works!
DO try this at home! Experiments and activities field-tested by our contributors.

Painting with magnets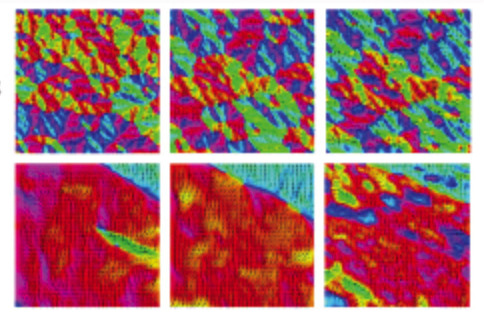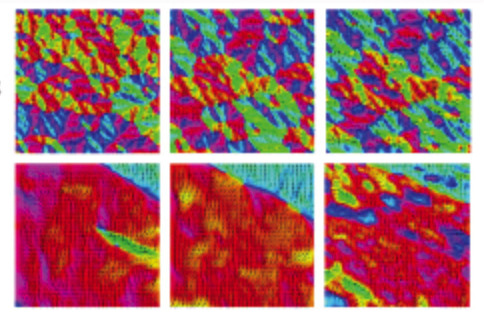 Domains and Disks
Magnets curve themselves into beautiful patterns called domains, which cannot be seen with the naked eye. Now that magnetic paint and nail polish are easily available, we can use magnets to create all kinds of magnetic patterns which we can see, photograph, erase and rewrite! Click to find out how YOU can paint with magnets!
Your illustrated guide to the secret lives of atoms. We put the "fun" in "fundamental" science!
What is Viscosity?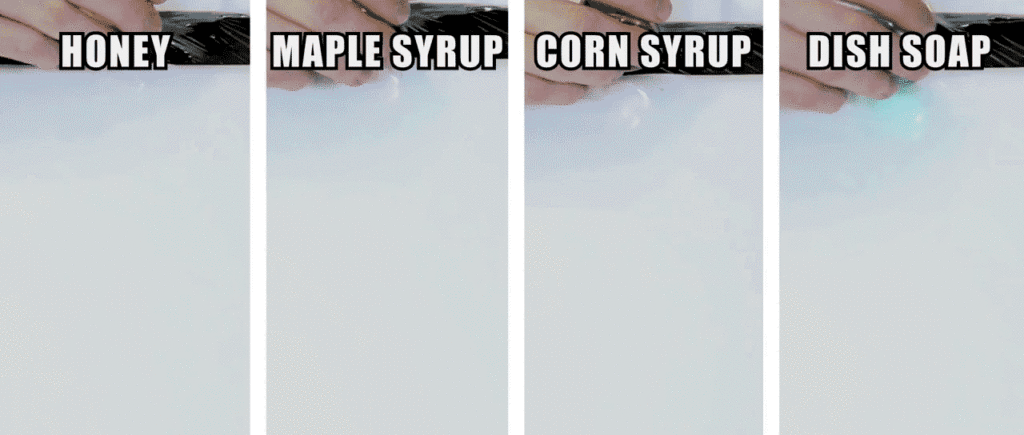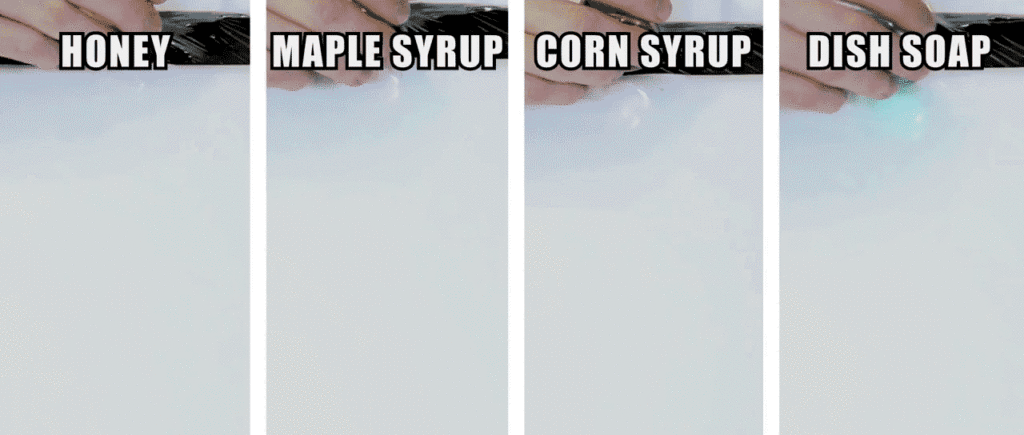 Honey pours slower than water, but why?
The term may be unfamiliar, but we all have a sense for viscosity. We often think of it colloquially as the "thickness" of a fluid. It's the property that makes honey pour so differently from water. Fluid dynamicists – scientists and engineers who study how liquids and gases move – tend to think of viscosity in terms of a fluid's resistance to flowing or changing its shape.
Contributors
Our contributors are active researchers who want to share their discoveries with science enthusiasts of all ages.
Subscribers
Inside everyone there's a scientist waiting to break out. Unleash your inner science nerd with Funsize Physics!
Signup
Enter your information below to receive notifications when new articles are published!