FUNSIZE RESEARCH
Posts showcasing the wonder, beauty, and potential of cutting-edge materials research—freely contributed by physicists from across the country. (Funsize Physics is not responsible for any minds that are blown.)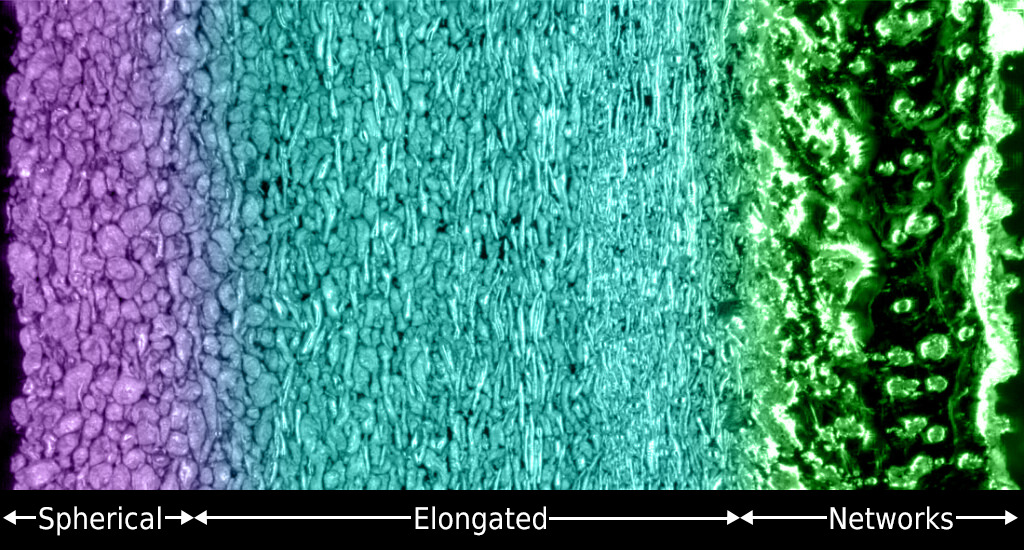 Soft conductive materials
The future of wearable electronics will be smart skins, e-textiles, and other flexible devices. To create these devices, we need new materials that can bend and stretch, but still conduct heat and electricity like traditional metals. Liquid metals to the rescue—read on to learn more!


05/12


Laser memory
Instead of pencil, paper, and eraser, we can use combinations of lasers and magnetic materials to write, read, and and erase information by varying the temperature and magnetic field. Here we apply our laser "pencil" to magnetic "paper" to write the letter "N" (Go Huskers!!). This technique allows us write, erase, and rewrite tiny magnetic memories like those found in your computer hard drive and other devices. Click to learn how it works!


Signup
Enter your information below to receive notifications when new articles are published!